We are right on the cusp of one of the best holidays of the year; Father's Day.  Every year we get asked a ton of questions of what to get the deserving dads for this special day.  This year I decided to compile a list of products for Dad that he is sure to enjoy.  I know he will enjoy them because everything I am including on this list I personally use.  I am going to break the list down into different sections: Duck Hunting, Fishing, Turkey Hunting and general Outdoors.  I hope you enjoy the list and some of the discounts our partners have included for yall on this very special day!
For the Duck Hunter
I am starting the list for the duck hunting dad because obviously I feel this is my largest area of expertise especially on the product side.
1. Duck Commander RDC 100 Mallard Hen Duck Call
This call is one we just came out with.  We worked tirelessly all last season getting the mold correct on this thing.  It is a call that is loud and raspy.  It has a certain bark in it that will cut the air on those windy days.  You can milk down the volume a little bit but rest assured this call is best known for its volume!
*Offer valid only at store.duckcommander.com. Code expires 4/16/2019 at 11:59 p.m. CST and exludes email gift certificates and YETI products.
2. Duck Commander Original Reacher
**Limited Quantities**
This is an old classic call that Phil built way back when he first started molding calls.  It has had such a popular demand that we decided to do a limited run of 1000 of them.  Once they are gone, they are gone.  This is our old style call that takes a little more air to blow than our current style so if your dad is an old school duck hunter this call is the one for him!
Get the Reacher for $39.99 (plus get 20% off with code DAD20)
*Offer valid only at store.duckcommander.com. Code expires 4/16/2019 at 11:59 p.m. CST and exludes email gift certificates and YETI products.
3. Kick's High Flyer Chokes
If your old man is as much of a shotgun pattern nut as we are, these choke tubes are for him!  We have shot them for years and they have never once let us down.  I personally use the modified or full depending on what area I am hunting.  You can find them at all major retailers or on their site at www.kicks-ind.com.
Get the Kicks Chokes High Flyer for $67-$70.
4. Benelli Super Black Eagle 3
Now if dad has had an extra good year then this just may be the gift for him!  Having shot this gun since it first was produced, I can tell you there isn't a finer one out there.  It is the 4 wheel drive of shotguns and will not let you down.  If your dad is as rough on equipment as we are, this is the gun for him!  You can find them at all major retailers nationwide!
5. Higdon Decoys
Lets face it, there just isn't a tougher decoy on the market.  No matter what size decoy your dad prefers Higdon has them.  We have a custom economy, foam filled line we designed with them that are nothing short of work horses.  They also have several other makes and models that are great at fooling ducks also.  You can check them out online at www.higdonoutdoors.com or at most retailers!
Higdon decoys start at $34.99.
6. Walker's Game Ear Digital Razor Muffs
If your husband/dad is already hard of hearing, these muffs are the ticket.  They will make sure he doesn't endure any more hearing loss while at the same time making it where he doesn't have to yell to talk to you or others.  The Walker's products are something I never leave home without especially when gun fire is involved.  Check them out at www.walkersgameear.com/razor-digital.
Get the Walker's Razor Digital muff for $79.99.
7. Hevi-Shot Hevi Metal or Hevi X Shotgun shells
If your dad is not a very good shot then these will help.  He will no longer have excuses on why he missed the bird.  There aren't any better shells on the market hands down.  They have several new products being released currently and you can not go wrong with Hevi-Metal or Hevi X.  Plus his retriever will appreciate not having to run so much after crippled birds!  
Find a Hevi Shot dealer near you.
8. Realtree Shirts
A man can never have too many t-shirts.  Just ask my wife.  If you are looking to get dad a comfortable shirt that shows his love for ducks, then look no further.  The Own the Flyways series of shirts are always a big hit with duck hunters everywhere.  Look around while in their online store as there are tons of options! (Pictured: Own the Flyway Tee)
Shop Realtree's Father's Day apparel (prices range from $8.24-$48.74).
9. Vanguard Pioneer 1000RT
I used this bag all last season and I must say I am impressed.  It seems small in stature but has plenty of room to carry all of his toys!  I love the single shoulder strap and all of the buckles found on the pack.  It allows you to clip it anywhere which is a huge deal if your dad hunts public land where he cant use a screw in hook!  Not to mention, it has a lifetime warranty and they are offering 20% off!  
Get the Vanguard Pioneer 1000rt Realtree Edge for $99.99 (plus 20% off!).
Use code DUCK20 at checkout for 20% off your order!
10. Mojo Outdoors Pocket Pick Stick
If your dad shoots a lot and hates to bend over then the Mojo Pick stick or pocket pick stick are the products for him.  This makes cleaning up your area after a day of shooting clays or ducks a breeze.  Plus if he has that spare tire around his waist, his back will be the most appreciative.  Check it out! 
Get the Mojo Outdoors Pocket Pick Stick for $24.99.
11. Frogg Toggs Grand Refuge 2.0 Waders
These are the best waders I have ever worn.  I am 6' 4" and I finally have a pair of chest waders with this model.  I also love that they have a liner that you can take in and out.  Down here in LA we rarely need waders with insulation but when we do it sure is nice.  Plus I am big boy and tend to sweat so its nice to take the liner out and wash it when it gets to smelling funky!
Get the Frogg Toggs Grand Refuge 2.0 Bootfoot Chest Waders for $279.99.
For The Fisherman
1. Fin Commander Lure Pack
These lures are the best of the best in our eyes.  At our core, we are crappie fishermen because we love to eat what we catch.  We designed some lures with Leland's Lures a couple of years ago and they are straight fish catchers.  We thought we would make it easy for yall and just do a best of pack. 
Get the Fin Commander Father's Day Lure Special for $9.99.
2. Fin Commander Tackle Bag by Plano
We have worked with the guys over at Plano for years now.  When they come to us about designing a light weight tackle bag we were all in.  Some days you can make it to the lake and a pond is the only option.  This bag is perfect for pond hopping.  It will hold more than enough gear to get the job done!  Plus send us a POP and we will send more lures.  The bag can be found at Wal-Mart's across the nation!
REBATE OFFER: After you purchase the Fin Commander Tackle Bag, be sure to fill out our rebate form to receive extra lures!
3. Duckett Fishing Jacob Wheeler Rods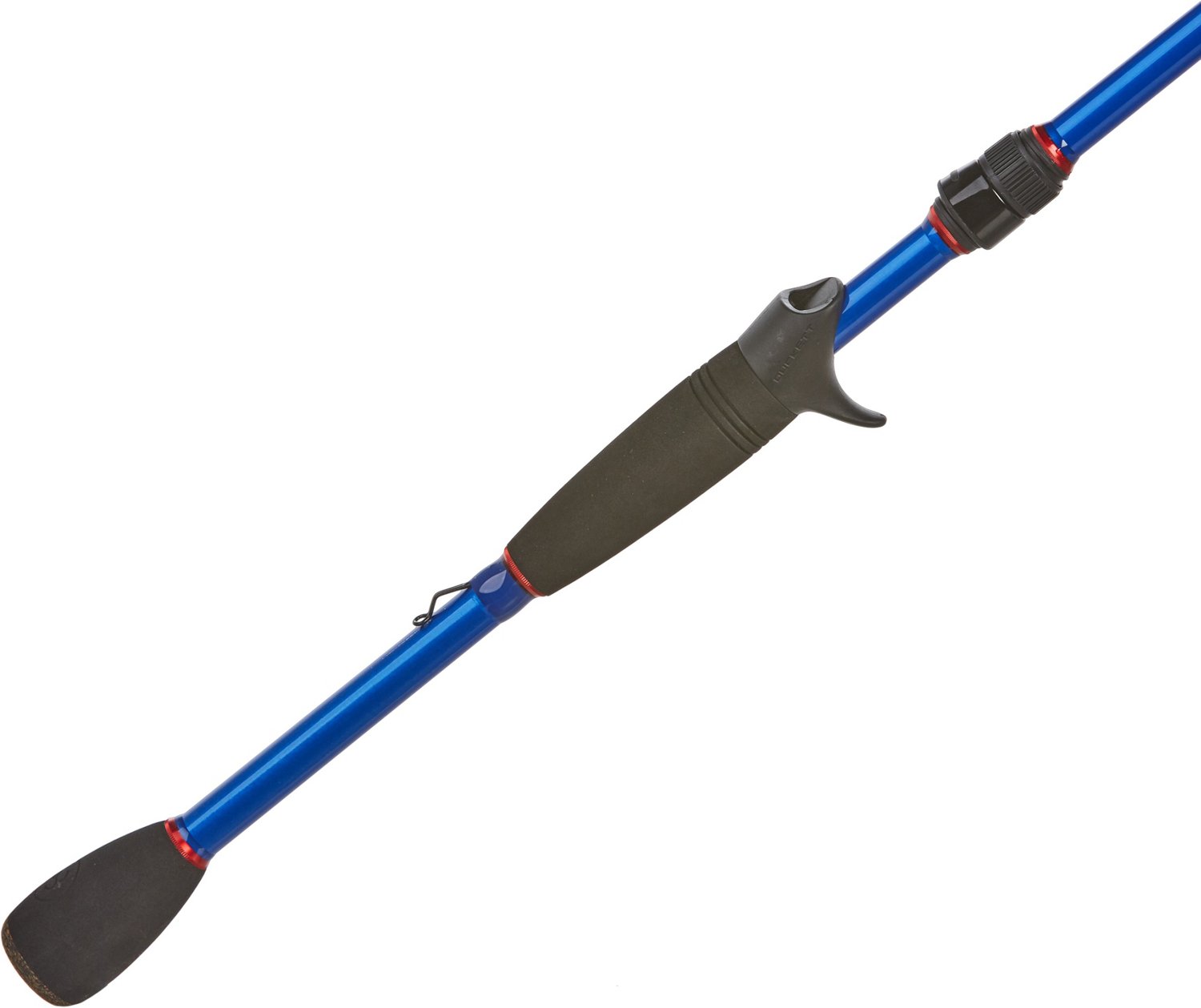 As most of you probably know, I have become pretty good friends with MLF Pro Jacob Wheeler.  Aside from being a great fisherman, he is an even better dude. I have had a chance to fish with these all spring and I can assure you they are an awesome piece of equipment that don't break the bank when it comes to fishing rods.  Give em a try and I know he will love them!  You can find them at any Academy or online.  
Get the Duckett Fishing Jacob Wheeler Rod for $139.99 at Academy.com.
4. Realtree Fishing Gear
Check out all the new Realtree Fishing gear available on Realtree's website.  I have tons of it and all of it is super comfortable and most is on sale currently! (Pictured: Realtree Fishing Green Performance Hat)
Shop Realtree Fishing gear starting at $13.49. 
5. Magellan Realtree Fishing Shirts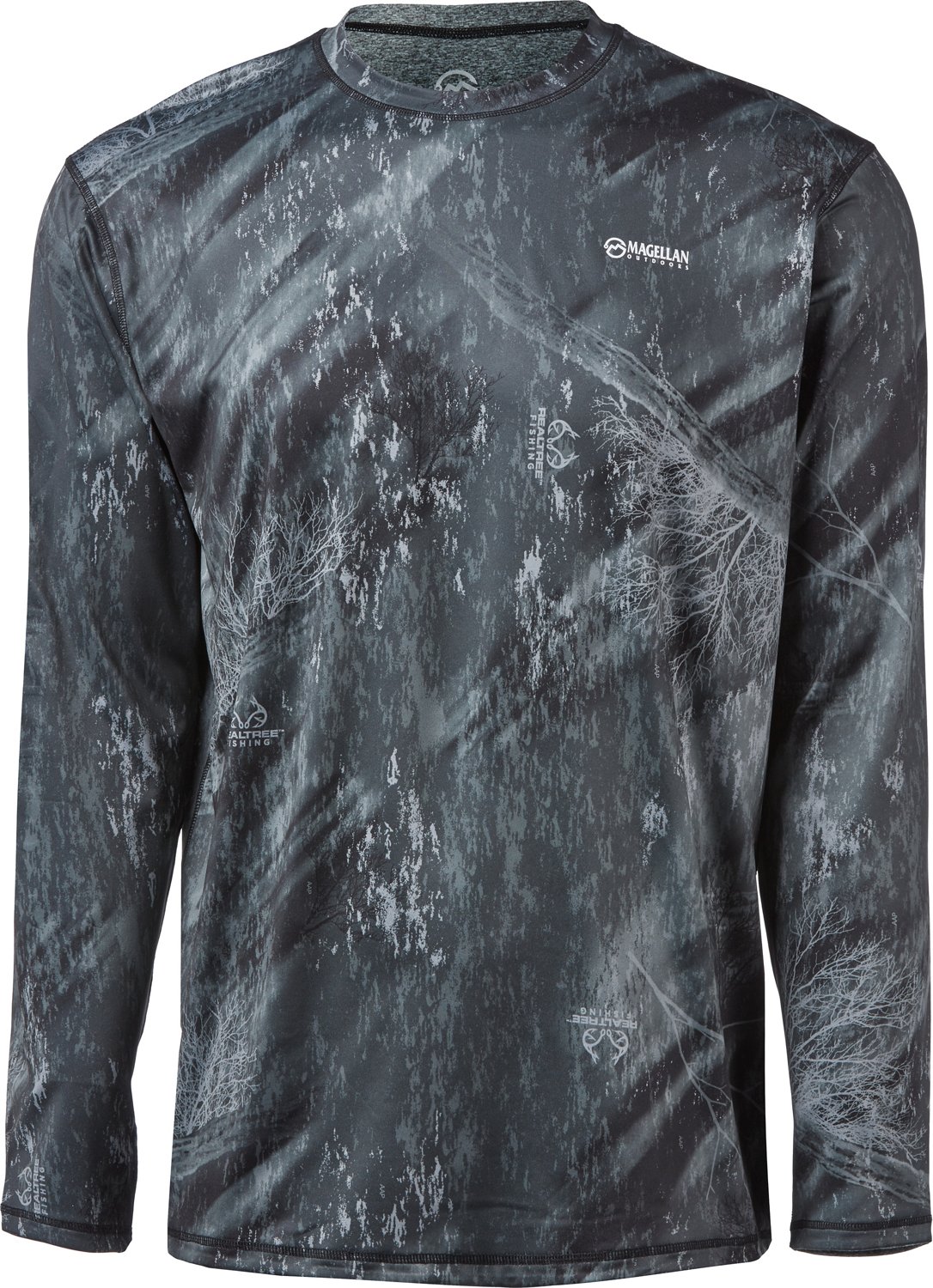 These shirts are awesome!  I have been wearing them all spring.  The coolest thing about them (pun intended) is that they are reversible.  With a little Febreeze and deodorant, you can get two days out of em.  Not to mention they come in all the Realtree Fishing patterns! 
Get a Magellan Realtree Fishing shirt for $19.99 at Academy. 
For the Turkey Hunter
1. Strut Commander Mouth Call Combos
When it comes to calls, why limit yourself? Our 3 pack of diaphragm calls gives you a variety of range, reed cuts and sounds that are sure to take your hunt to the next level. Made in the USA by craftsmen who have a passion for turkeys! 
Get the Strut Commander Multi 3 Pack for $19.99 (plus get 20% off with code DAD20)
*Offer valid only at strutcommander.com and store.duckcommander.com. Code expires 4/16/2019 at 11:59 p.m. CST and exludes email gift certificates and YETI products.
2. Vanguard 10x42 Binoculars
This lightweight set of super clear glass is a value for any outdoorsman.  You will not find a better set of glass for the money I can absolutely guarantee.  They too have a lifetime warranty.
Get the Endeavor ED 10x42 Realtree Waterproof/Fogproof binoculars for $299.99 (plus 20% off!).
Use code DUCK20 at checkout for 20% off your order! 
3. Burris FastFire 3 and Speed Bead
The Burris FastFire 3 is the perfect gift for that turkey hunter Dad in your life. The FastFire 3 is the most reliable red dot sight on the market. You can mount it directly to your gun via the picatinny rail or use the Speed Bead from Burris to mount it. Every turkey hunter needs one!
Get the Burris FastFire 3 for $299.99.
For the Outdoorsman
1. Pit Boss Austin XL Pellet Grill
I absolutely love everything about a pellet grill!  It gives the nice smoky flavor that makes charcoal grills so good along with the convenience and fast starting of a gas grill.  Whether your smoking ribs or grilling burgers this grill will do it all.  It will actually make a poor chef a decent one and a decent chef a great one.  

Check it out along with their full line of accessories at www.pitboss-grills.com.
2. Duck Commander Seasonings
If your dad is a cooking freak like me, we have a taste for all palates!  Try em all!
Get Duck Commander Seasoning for $4.99 (plus get 20% off with code DAD20)
*Offer valid only at store.duckcommander.com. Code expires 4/16/2019 at 11:59 p.m. CST and exludes email gift certificates and YETI products.
3. Yeti Loadout Box
I struggled to find the correct place to put this because the thing is like a Swiss Army knife.  To limit it to just one area isn't fair.  I have used it as a toolbox, step stool, waterproof storage and bait carrier.  It is something you don't know you need until you have it.  You know it is going to be well made carrying the Yeti brand!
Get the Yeti Loadout Gobox 30 for $249.99.
4. MTN Ops Supplements
If your dad is health nut or if you just wish he would be, these products are for him!  I use them daily and they have taken me off of some of my daily medications.  The Ignite and Blaze are great for those early morning on the water or in the woods.  Help keep dad here longer and get him some! 
Get MNT Ops Ignite for $39.99.
5. Victor Pet Food
If your dad's favorite child was your dog then do we have the feed for him.  Ever since we started feeding our dogs this food, they completely changed.  They don't poop near as much and it doesn't smell near as bad.  This company takes the health of your animals very seriously.  It is a premium food that wont break the bank either.  
Get Victor dog food at a store near you or on Chewy.com.
6. Gunner Kennels
Again if your dad loves his dog more than you, a Gunner Kennel is perfect!  These things hold up in the toughest of conditions.  I have seen countless vehicle accidents where the kennel was in much better shape than the vehicles.  It is a small investment in our 4 legged members of our families!
Gunnar Kennels start at $399.99 (free shipping on all kennel orders).